Professional footwear and its importance to stop contamination in a hospital environment
Why is it so important to choose a shoe designed for the specific requirements and needs of hospital environments or other clean environments? Find out the 4 main reasons below.
The importance of wearing professional footwear
The choice of footwear is fundamental when referring to the safety of its users, as it happens in work contexts. Its impact is as important as any other element of your uniform so that, from head to toe, professionals can perform their duties properly protected from any risk of injury and contamination.
The material in which it is produced presents itself as the first reason for choosing professional shoes over leather or synthetic fabrics. Leather or fabric shoes enhance the retention and spread of bacteria and the consequent contamination of the environment. Contrary to models manufactured in closed cell, injected polymers, which are characterized by the opposite effect, prevent the proliferation of bacteria.

Sometimes, the advantages of closed cell materials add to the fact that they can withstand higher washing temperatures for total disinfection. Such as WOCK®, where there are several models applicable to high quality polymers, giving them greater safety and security.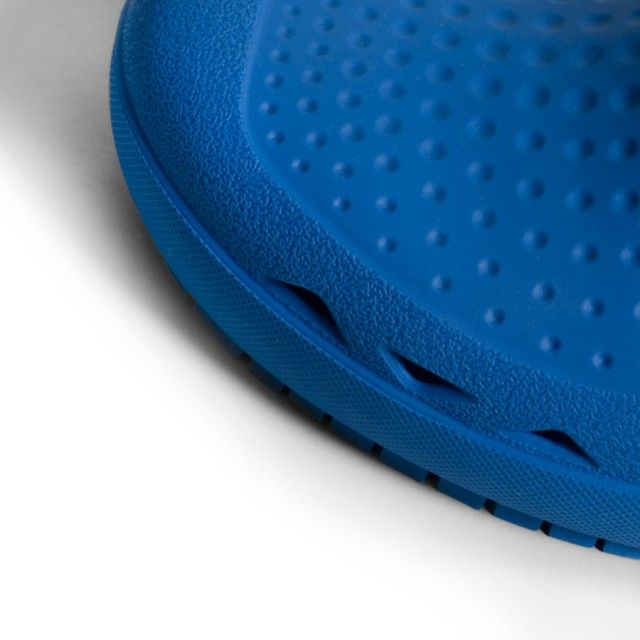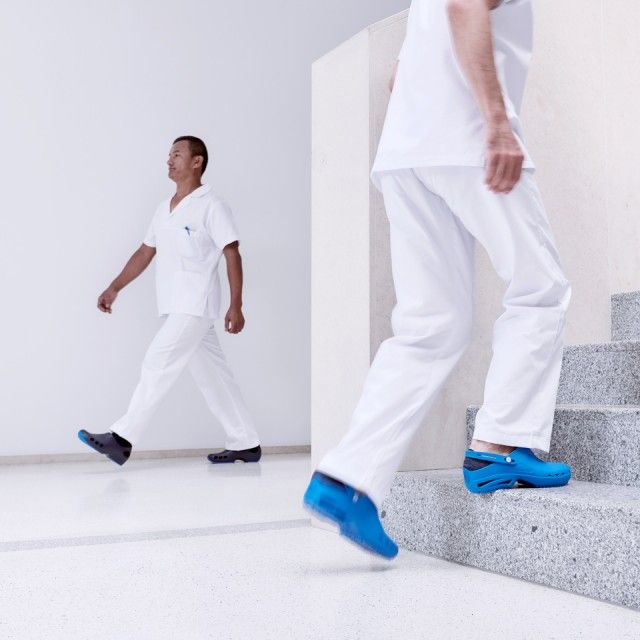 In a medical-hospital environment there are two realities, the operating room in which the risks of infection are recognized and the use of sterilizable shoes is mandatory and outside the operating room where different practices are allowed according to the institution.

Several studies have pointed out that footwear is one of the biggest reasons for contamination of users in the hospital context, emphasizing the importance of using appropriate and preventive footwear with regard to the proliferation of infections, while reinforcing all other good practices implemented.
Professional footwear used in the workplace is considered to be PPE - Personal Protective Equipment. PPE is specially designed to protect users from potential injuries and contamination in a professional context with the aim of reducing the risks to which users are exposed. Professional WOCK® footwear is a PPE and it's designed for the protection, comfort and safety of its users while, due to its characteristics, it also protects people in the natural environment.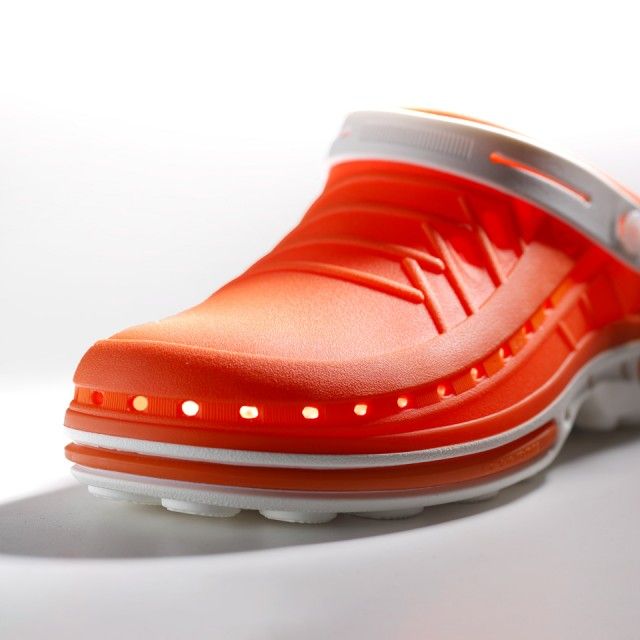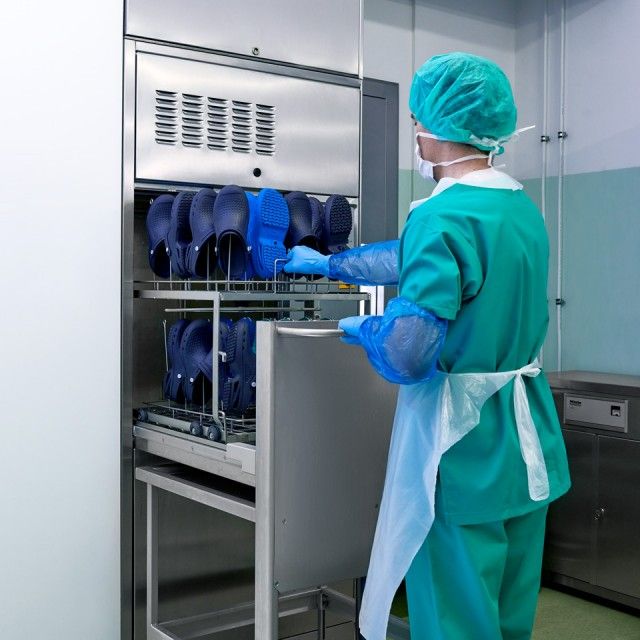 Because it is produced in closed cell materials, professional footwear is easy and highly hygienic and can be machine washed up to 90⁰ and up to 134⁰ in an autoclave depending on the polymer in which it is produced.

Frequent cleaning at high temperatures is advised.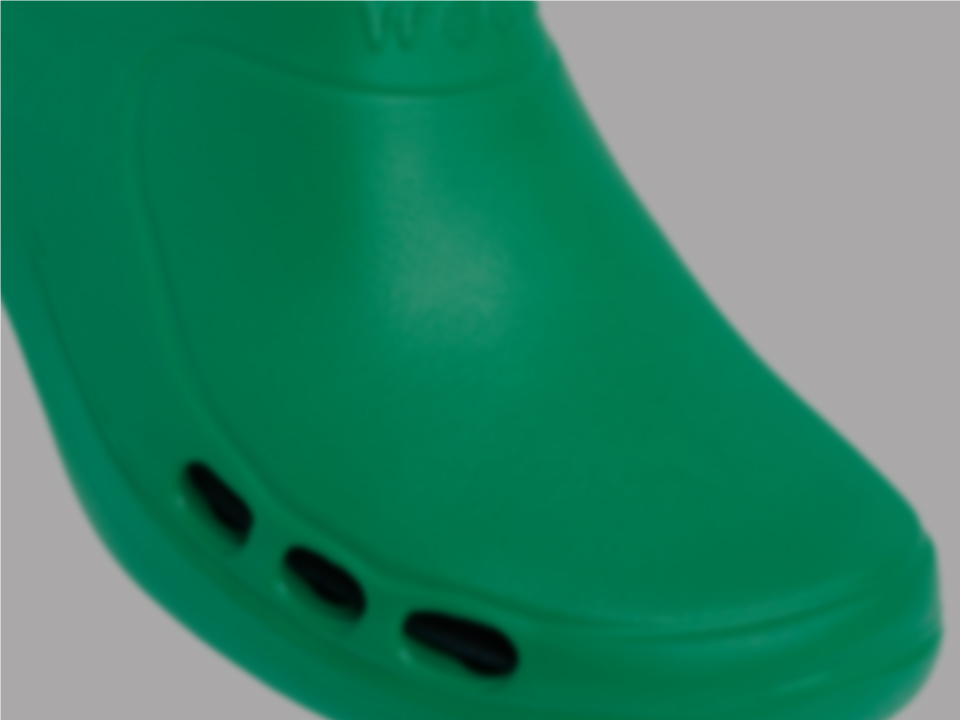 Professional models are suitable for hospital areas such as doctor's offices, wards and circulation areas as well as non-hospital areas where hygienic cleaning is an essential factor (such as geriatrics, home care, restoration, among others) lighter for greater comfort in your daily life with the possibility of cleaning your shoes at 50⁰C.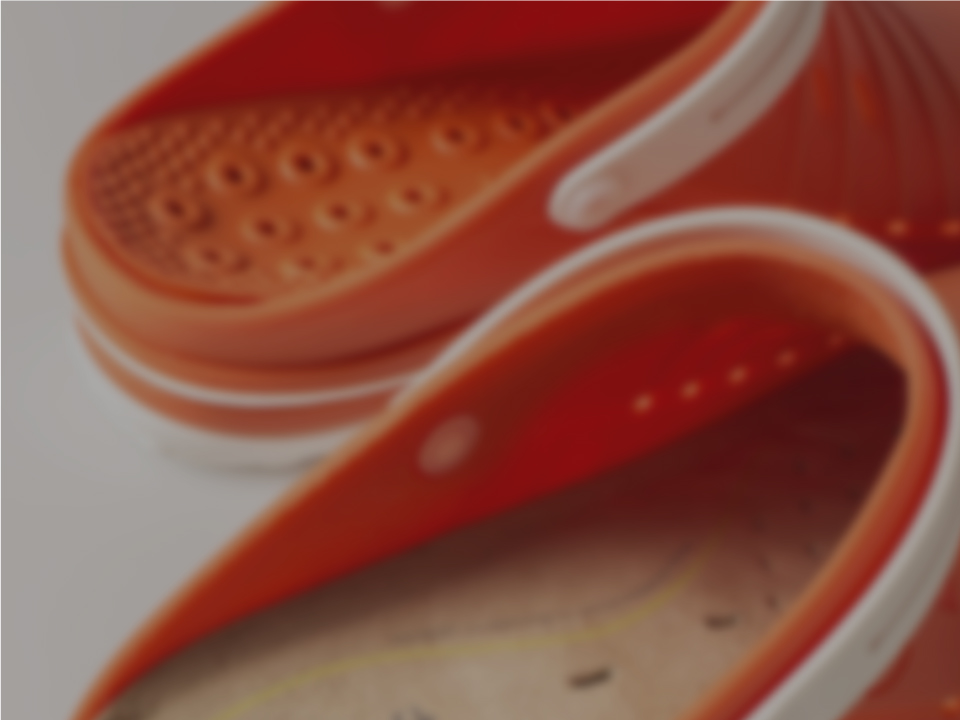 For clean environments with mandatory sterilizable footwear such as the operating room, models in material that can be cleaned in an autoclave at 134⁰C are recommended.
We are in more than 70 countries actively supporting professionals worldwide
WOCK® is proud to be designed and produced in Portugal and to be present in 70 countries on 5 continents in the fight against contamination in the hospital context and as an ally of professionals who change the lives of millions of people.